Legno-Hartwachsöl
Farblos
/

2.5 l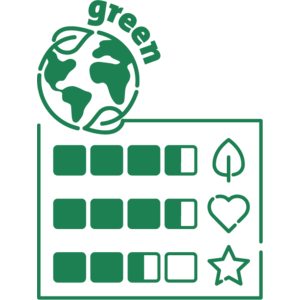 Article number:5082102
Application method:
Combination based on natural waxes and oils for the treatment of softwoods and hardwoods. Very good penetration capacity, excellent grain accentuation of the wood, very good filling power and water resistance.
Hardening takes place by absorption of atmospheric oxygen (oxidative drying).

Basis of the system
Advantages of the product
Solid > 97 %
Meets the directives of the Austrian ecolabel UZ 06 and the RAL ecolabel 38 for furniture and other three-dimensionally construction elements
Conform to Baubook
Highly non-combustible coating material for sea-going vessels (in accordance with SOLAS 74/88 Chapter II-2)
ÖNORM S 1555 and DIN 53160 Perspiration and saliva-proof properties
ÖNORM EN 71-3 Safety of toys; Migration of certain elements (free of heavy metals)
Pleasant feel and touch
Anti-static
Special features
Excellent wood accentuation
Water resistant
Perspiration and saliva proof properties
Safety of toys
Suitable for shipbuilding
Netto Gewicht in kg
Area of application
Furniture in residential premises, interior finishing (wooden boards, ceilings, etc.), wooden and parquet floorings.
Apply a maximum of one thin coat of this product to the inner surfaces of furniture and cabinets on account of possible odours.
Description
Size
Type of file

Description

Size

1.5 MB

Type of file

PDF

Description

Size

419.1 KB

Type of file

PDF
Standards
green-Label


ADLER green-Label products are objectively tested and certified according to three categories: Environment, Health & Safety, and Durability. Only products that score positively in all these areas are awarded the green sustainability label.

DIN 53160-1 und DIN 53160-2


Perspiration and saliva-proof properties

ÖNORM EN 71-3


Safety of toys; migration of certain elements (free of heavy metals)

French ordinance DEVL1104875A


marking of construction coating products for their emission of volatile pollutants: A+