Cradle to Cradle: ADLER focuses on the gold standard of sustainability
There are many environmental labels and sustainability certificates - but hardly any are as comprehensive and high-quality as "Cradle to Cradle", the seal of approval for innovative recycling management. So it is no surprise that ADLER, the pioneer in the field of environmentally friendly paints and varnishes, has set the bar high and made "Cradle to Cradle" (C2C) the benchmark for its sustainable product range.
9 Apr 2020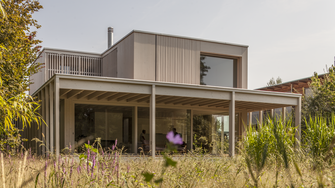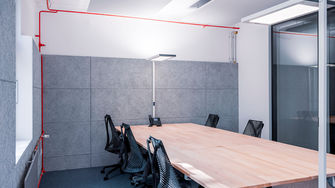 Holistic approach
What distinguishes Cradle to Cradle from other sustainability certificates? "Above all, I find the holistic life cycle approach fascinating," explains Dr. Albert Rössler, Head of Research & Development at ADLER. Cradle to Cradle takes a close look at a product's entire creation and utilisation process: from the processing of renewable raw materials to production using environmentally friendly and resource-saving methods, to recyclability. Waste is valuable material, that is the motto. In practice, this means that a discarded piece of furniture or wooden structural element, for example, does not end up in the trash, but is recycled according to the principle of cascade use - for example, for chipboard or insulation material. "Our aim is to ensure that the coating material also provides an additional benefit in this recycling process, for example as an adhesive or in the colouring," explains Dr. Rössler.
Sustainable product range
AADLER already has a wide range of C2C-certified products: The sustainable wall paint Aviva Terra-Naturweiß, dthe ecological wood protection Pullex Aqua-Terra for exterior use and Legno Aqua-Öl for oiled surfaces in the interior as well as the versatile universal paint Varicolor for (almost) all substrates and every colour. The latest addition to ADLER's C2C range is Aquawood Natureffekt, a water-based window coating which impresses with its maximum naturalness in terms of look and feel. A C2C-certified furniture varnish will soon be added to the range, in order to offer a sustainable coating range for all areas - from furniture to wood protection, from window to wall paint. "The biggest challenge here is in the raw materials sector: We must rely increasingly on renewable and recyclable raw materials without compromising on quality," explains Dr. Rössler. After all, the ADLER brand guarantees reliable premium quality - this is also part of the sustainability philosophy: "The higher the quality of a coating, the more sustainable it is, because the service life increases and the renovation intervals decrease. Quality and sustainability - at Austria's leading paint manufacturer ADLER, this is not a contradiction, but the ideal solution for trend-setting coatings in every area of application.
ADLER – paint runs through our veins
With 620 employees, ADLER is Austria's leading manufacturer of varnishes, paints and wood preservatives. Founded in 1934 by Johann Berghofer, the family business is now managed in its third generation by Andrea Berghofer. 18,000 tonnes of paint leave the Schwaz plant every year and go to customers in more than 25 countries worldwide. ADLER has sales companies in Germany, Italy, Poland, the Netherlands, Switzerland, the Czech Republic, and Slovakia; the only production site is the ADLER-Werk Lackfabrik in Schwaz / Tyrol (A). ADLER is one of the first companies in its industry to be 100% climate-neutral since 2018. ADLER has been able to reduce its carbon footprint to a minimum through a wide range of measures. ADLER offsets any unavoidable residual emissions through the purchase of recognised climate protection certificates, thereby helping to finance new climate protection projects.