green by ADLER: The sustainable coating range for the whole house
Sustainability can be so simple – if you only have the right partner at your side! ADLER has always been considered a top address when it comes to environmentally friendly coatings for windows and furniture, façades and interior walls. Now Austria's leading paint manufacturer is going one step further: with its high-quality green range, ADLER is setting new standards for sustainable coatings all around the house.
1 Mar 2021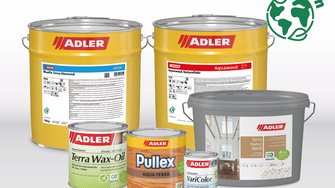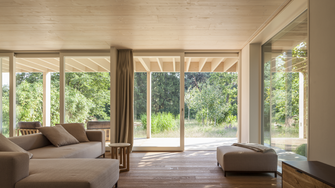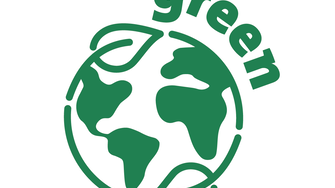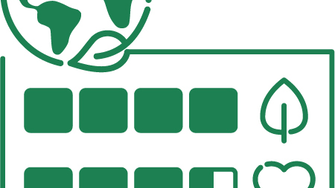 All-round green, all-round good
Whether it be the ecological wood oil Lignovit Terra for environmentally friendly wood protection, the sustainable window and furniture varnishes Aquawood Natureffekt and Bluefin Terra-Diamond for natural wood surfaces in indoor areas, a healthy indoor climate with the interior glaze Lignovit Interior UV 100 or the wall paint Aviva Terra-Naturweiß: ADLER offers the perfect coating solution for every area of application. All products are characterised by their excellent eco-balance – up to 4 kg CO2 per litre can be saved with the sustainable coatings. But that is just one of the many benefits that users benefit from with ADLER's green range. A high proportion of natural, renewable raw materials; low VOC content; no heavy metals, no aromatic hydrocarbons, plasticisers or other materials that are harmful to the environment and health; a living environment that is reduced in harmful substances and is allergy-friendly; plus 100% climate-neutral production with tested quality from Austria – ADLER's green products stand for high standards in all sustainability criteria.
No empty promises
ADLER vouches for handshake quality. That's why green by ADLER is more than just a sustainability label. All products in the green range undergo an objective certification process in ADLER's laboratory that does not have to shy away from any comparison with established eco-labels. Only products that achieve top scores in terms of the environment, health & safety and service life are included in the green range. Service life? Yes, because it is also an important sustainability criterion, explains Dr Albert Rössler, Head of Research & Development at ADLER: "The better a façade, a window or a piece of furniture is protected by a high-quality coating, the less renovation work is required and the longer it lasts until it needs to be renewed". This saves resources and energy – and is also kind on the customer's wallet.
Sustainability as a success factor
The market for sustainable products is on the rise, and demand from environmentally conscious customers is steadily increasing – ADLER's green products offer users a decisive advantage. "Our green range guarantees the highest standards in sustainability and at the same time the familiar, reliable ADLER quality," emphasises Bernd Pichler, Sales General Manager at ADLER. In addition, ecological coatings enable healthy and clean processing in application, save energy and waste, provide security with regard to current and future environmental legislation – and the good feeling of making an active contribution to environmental protection and sustainability.
ADLER – paint runs through our veins
With 620 employees, ADLER is Austria's leading manufacturer of varnishes, paints and wood preservatives. Founded in 1934 by Johann Berghofer, the family business is now managed in its third generation by Andrea Berghofer. 18,000 tonnes of paint leave the Schwaz plant every year and go to customers in more than 25 countries worldwide. ADLER has sales companies in Germany, Italy, Poland, the Netherlands, Switzerland, the Czech Republic, and Slovakia; the only production site is the ADLER-Werk Lackfabrik in Schwaz / Tyrol (A). ADLER is the first company in its industry to be 100% climate-neutral since 2018.