SUPERFICIAL? YES, OF COURSE!
Let's be honest: How many "trend reports" have you read in recent weeks? Yes, we knew it. Organic forms are so in. Retro and style mix too. And of course: Living Coral. Pantone's trend colour of the year is an exuberant choice across the living world. The two big furniture fairs in Cologne and Milan have barely just rolled into the country and the Internet, magazines and periodicals are teeming with tips, comments and suggestions for residential delusionists. But what do all the proclaimed "trends" mean for the daily work in surface coating? How do I implement them as a furniture manufacturer? What do I advise my clients to do as an architect? And what do all the grand gestures mean for the small joiner who wants to join in on the trend stage? As a leading paint expert, we give you a few tangible suggestions for contemporary surface design.
7 May 2019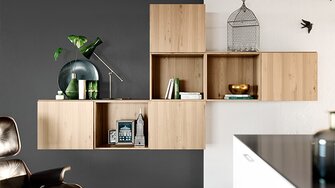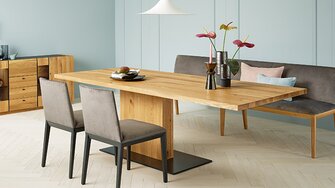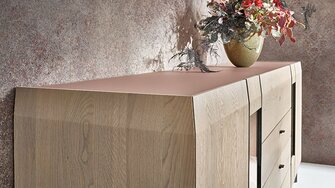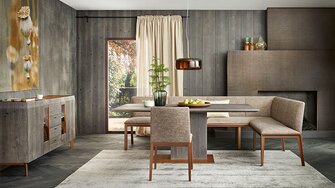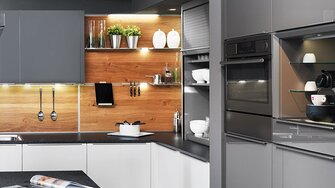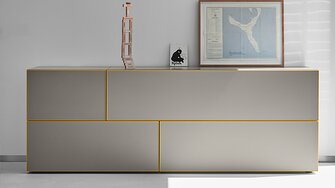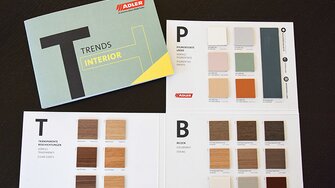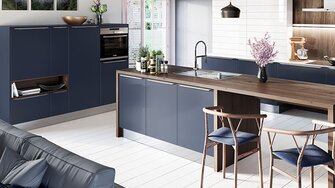 WOOD!
On the road for ADLER at the IMM Cologne were Christian Schütz and Bastian Flehmer, who normally visit the major furniture and kitchen manufacturers on a daily basis, and Lisa Häusler, as technical experts for furniture varnish questions. And what they saw delighted the passion for wood that burns in all ADLER employees: the sustainable, environmentally friendly, high-quality material is still quite simply the most popular material! It comes as matt and as natural as possible and preferably strongly structured in oak or walnut. This shows once more that ADLER has its finger on the pulse when it comes to the latest coating developments: Aduro Vitea ensures particularly natural-looking surfaces. Aduro Softmatt is velvety soft and super-matt. Mostly the popular oak is shown brightened up, but occasionally it can also be seen stained – in the elegant tones of the ADLER trend stains Arova Aqua-Style Trend. Softwood is on the rise again – in a very rustic form, e.g. stained with Arova Aqua-Alpin Trend.
GREY!
And yes, the living world may be colourful – but the common denominator is grey! The elegant tone is used in all shades as the base colour, often combined with white or a rosé tone. Occasionally a medium blue, a light cappuccino tone, some sand colour or – rather clear – coral can be seen. But as far as pigment paint surfaces are concerned: grey rules! And also ultra matt. ADLER Bluefin Pigmosoft and the new ADLER Bluefin Pigmores 4in1 are the perfect solution.
MATT & SMOOTH!
The furniture trend world also looks very similar in Bella Italia. ADLER Italy manager Dr. Alessandro Marchi and industry expert Davide Lazzari had a look around at the Salone del Mobile in Milan. Only the wood preferences seem distorted: In Italy, the warm, dark walnut impresses more than the "German" oak – it accounted for around 75 percent of the wood surfaces shown and was particularly popular in its very smooth, finely sanded finish. But also here the surfaces become matt, more matt, the mattest – see above. One thing is clear: With ADLER coatings you are prepared for the trends of 2019 and beyond!

Trends to touch: The new ADLER Trendkarte Interior picks up on current surface trends and combines them to create an atmospheric palette of selected samples. If you are interested, please contact your