Quality kitchens with quality surfaces
A kitchen is more than just a place to cook. It is a space to enjoy, to feel good and to live. The flagship kitchens from Switzerland have recently received an award from the local industry association. A specialist and a public jury independently selected the most beautiful kitchen and the best kitchen refurbishment in 2017 from a total of 66 submissions. The Swiss Kitchen Gold Award was presented to the Lindau joinery from Steinen, the creative carpenters Wagner from Brunnen and Bulthaup Stilhaus based in Rothrist. Alongside the triumphant winners on the podium was the ADLER-Werk Lackfabrik – since all three companies rely on the quality coatings from Austria.
5 Feb 2018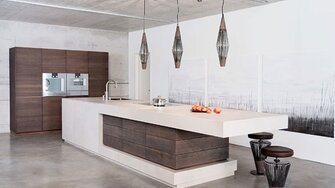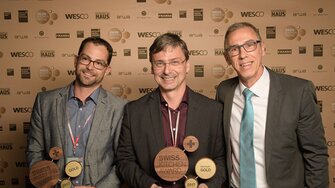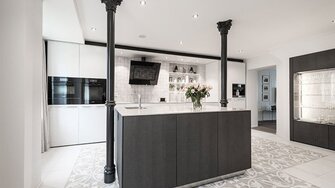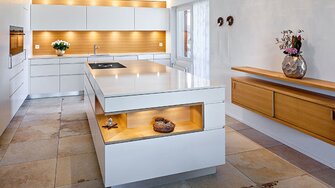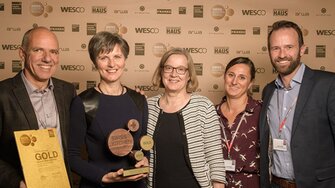 Functionality and Design
The elegant "Fusion" model from the Lindauer joinery combines functionality, design and the spirit of sustainability. The kitchen front is constructed without glue with mechanical carpentry joints, so that the kitchen can be returned to nature after a long service life. The kitchen impresses with its clear design, flexibility and quality workmanship – "carefully considered down to the last detail, perfectly presented and implemented in a highly professional manner", says jury president Oliver Schmid, justifying the choice for the most beautiful kitchen in Switzerland. The public jury also reached the same conclusion and alongside the jury awarded "Fusion" from Lindauer with the audience prize.
Making new from old
There were two different winners however in the category "kitchen refurbishment". The jury opted for the "very attractive old-new concept" from "Bulthaup B 3". Inside a historic building in the Zofinger city wall, the company has realized a kitchen that cleverly combines modern elements with nostalgia. All the requirements of a contemporary kitchen are met, while the kitchen blends seamlessly into the building's historical setting.
The audience prize went to the creative joinery Wagner, which has realized more than just a kitchen with "Patricia White Chestnut". The combination of conscientious design, high-quality materials and a sophisticated lighting concept creates a harmonious spatial experience. Elegant white kitchen fronts, coated with ADLER Pigmopur and Pigmotop, stand in charming contrast to the light chestnut wood surfaces. For such surfaces, carpenter Roland Wagner swears by his favourite paint PUR Antiscratch G5: "With this paint we have had the best results both in terms of appearance and scratch resistance," tells Wagner, proud of the award. "Flexibility and individual character are sought-after in a kitchen refurbishment because, unlike a new building, you are often confronted with problems such as slanted walls, poor structure and inaccurate plans – so we are all the happier that we have managed to win this prize."
Quality in focus
The ADLER team was also delighted with the three winners, "quality, innovation and individuality are decisive factors for success," explains sales manager Bernd Pichler. "To this end we were able to make a significant contribution with our coating systems, because after all, quality kitchens need high-grade and robust quality surfaces!"