Longer service life and beauty: ADLER system maintenance for windows, front doors and garden furniture
Beautiful, perfect right down to the last detail and manufactured with craftsman's precision – this is how our windows leave the workshop. But for how long will they remain so beautiful? What use is the best window if it doesn't offer durability? Windows are naturally exposed to many influences, such as rain pelting against the frames, the sun burning on the wood and dirt landing on the surface. That's why windows need to be cared for. And that's why Austria's leading window coating expert ADLER is now offering window manufacturers a tool that enables them to offer their customers proper window care quickly and easily. With the new ADLER WinDoor Care-Set not only windows, but also front doors and garden furniture can be cleaned and maintained intensively. As a result, their durability is considerably extended.
27 Oct 2020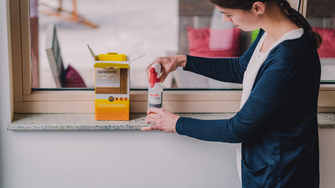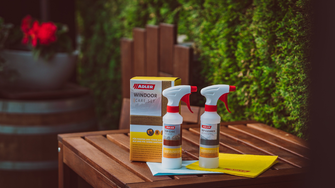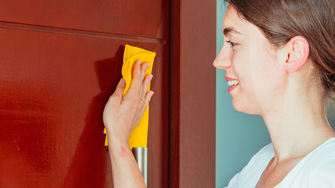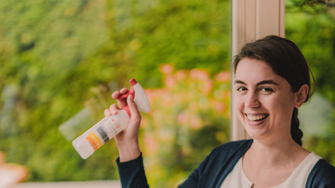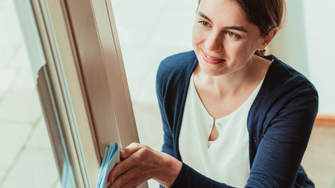 One for all
In addition to care instructions, good advice and tips, manufacturers can now offer happy new window owners the right preservative system and thus a real all-rounder: The WinDoor Care-Set from ADLER is perfectly suited for the care of painted windows, doors and garden furniture. No matter whether they are made of wood, aluminium or PVC. Regardless of whether the surfaces are silky gloss or matt. And regardless of whether the work was done with opaque or transparent coatings: "The cleaning agent is first used to carefully clean the surface, the care emulsion then closes micro-fine cracks and pores in the paint film and has a water-, oil- and dirt-repellent effect," explains Dr. Simon Leimgruber from ADLER's window development department. Applied once or twice a year, the care product allows water to literally roll off, thus ensuring a much longer service life for the painted surface. Even matt coatings do not shine and the original look is preserved!
One and two and done
The WinDoor Care-Set is extremely practical and easy to use. In just two steps, painted window, front door and furniture surfaces can be refreshed: Users clean the surface with the yellow cloth and ADLER Top-Cleaner and wipe with a damp cloth. After a short drying time, ADLER Top-Care is applied with the blue cloth – done! Windows, doors or garden furniture are clean and protected – and retain their beauty for many, many years!
ADLER – paint runs through our veins
With 620 employees, ADLER is Austria's leading manufacturer of varnishes, paints and wood preservatives. Founded in 1934 by Johann Berghofer, the family business is now managed in its third generation by Andrea Berghofer. 18,000 tonnes of paint leave the Schwaz plant every year and go to customers in more than 25 countries worldwide. ADLER has sales companies in Germany, Italy, Poland, the Netherlands, Switzerland, the Czech Republic, and Slovakia; the only production site is the ADLER-Werk Lackfabrik in Schwaz / Tyrol (A). ADLER is one of the first companies in its industry to be 100% climate-neutral since 2018. ADLER has been able to reduce its carbon footprint to a minimum through a wide range of measures. ADLER offsets any unavoidable residual emissions through the purchase of recognised climate protection certificates, thereby helping to finance new climate protection projects.