Farewell to discolouration – thanks to Lignovit Interior UV 100 from ADLER
Wood & skin – they react to sun in similar ways: whilst our skin turns brown (or in the worst case red) under the influence of strong rays, wood turns yellow, grey or is totally bleached. And whilst we love our summer tans, we prefer to keep our furniture, windows, parquet floors, wood ceilings and walls in their original condition all year round. That is why ADLER has the right "suncream" for every timber. The latest paint from the Tyrolean research laboratory is the new colour "Tanne" [fir] for the popular Lignovit Interior UV 100 interior finish.
12 Dec 2018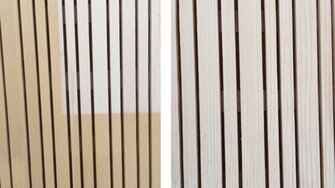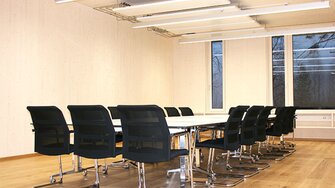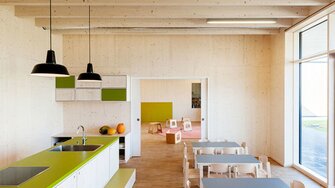 Natural Beauty
Wood delights us with its natural beauty. Yet UV rays and visible light afflict the sustainable material and its refined looks – and do so in different ways depending on the type of wood. The big challenge is therefore to develop light protection systems that work on an individual level. The ADLER experts have now managed to provide an optimal form of protection for fir, which is especially popular for wooden interiors: the slighly whitish colour of the Innenlasur Lignovit Interior UV 100 interior finish retains the natural appearance of wood-panelled walls and ceiling elements. "Due to the added pigments and special, highly effective light stabilisers, the finish protects the light-coloured softwood from unattractive colour changes," emphasises Dr. Markus Fessler, group head of the ADLER timber construction development department.
Feel-Good Living
The water-soluble finish is, of course, free of chemical wood preservatives and therefore ideally suitable for use indoors. Due to its high breathability, it ensures a healthy indoor climate. The colour "Tanne" [fir] complements the range of particularly trendy wood finishes for softwoods. Together with the whitish colours "Zugspitze", "Grossglockner" and "Mont Blanc", ADLER Lignovit Interior UV100 Tanne from ADLER now allows all planners, architects and timber construction experts to highlight the unique feel-good character and particular beauty of wood even better.