ADLER [the eagle] lands at SICAM with fashion surfaces
Italy loves the Alps and the eagle, the king of the Alps, loves Italy. That is why it is flying down to Pordenone for the SICAM trade fair in autumn as is customary. There the Tyrole-an paint manufacturer will spread Alpine flair with fashion surfaces that are as varied as Tyrol itself: as natural as a mountain lake and full of effect like quartz. From 10th to 13th October 2017, visitors to SICAM will see Tyrol's unlimited variety of surfaces.
30 Aug 2017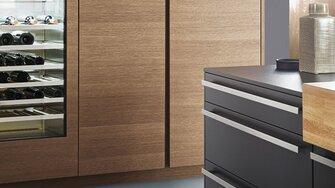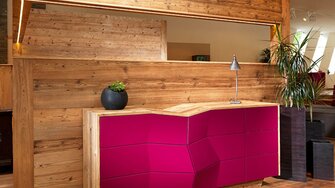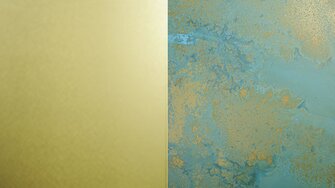 Naturally on-trend
ADLER creates surfaces as natural as a mountain lake with its new stains, Arova Aqua-Alpin Trend and Arova Aqua-Style Trend. Furniture manufacturers can thus bring Alpine flair and rustic chic straight to their customers' living rooms – naturally water-based. Whether it is deceptively genuine old wood effects or fashionable oak in elegant shades of grey – with Aqua stains from ADLER, processors are naturally on-trend.
Incredibly effective
ADLER presents the Alpine animal world in an effective manner at SICAM: a rustic ibex and a gleaming metal eagle bring the paint manufacturer's exhibition stand to life. As multi-facetted as a rock crystal, the ADLER real metal coatings glisten in bronze, copper, brass and tin. The absolute pinnacle of the effects is the oxidation solution, Aquafix Blue-Patina, which adorns all metal effects at will with a green-blue patina.
Visitors to SICAM can experience all the pinnacles, facets and shining examples of surface design on exhibition stand B2 in Hall 9.