ADLER brings a breath of fresh air into the workshop
Every joiner has his favourite varnish. One that is up to any task and yet is easy to apply. One that makes every piece of furniture look even better and protects it permanently. One that he can rely on for many years. But sometimes it's time for a breath of fresh air to blow through the workshop and carry a novelty along: Aduro Vento from ADLER, which is the most likely to become the new ultimate joinery favourite!
9 Jul 2020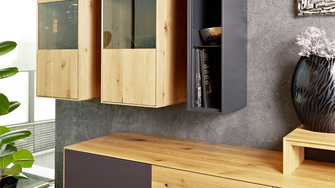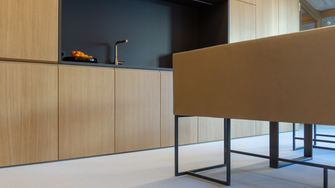 Universal
Aduro Vento offers exactly what wood processors appreciate in a varnish: it is universally applicable, user-friendly and delivers optimum results. The high-quality clear coat brings wonderful grain accentuation and clearly shows the pores. Modern UV filters guarantee perfect light protection. Thanks to its high mechanical and chemical resistance, Aduro Vento is also suitable for varnishing heavily used surfaces in furniture and interior finishing, both for varnish-in-varnish application and as a topcoat on pigmented surfaces.
Quick
But the two-component PUR clear coat is also as fast as the wind when it comes to application: it dries quickly, is easy to grind, and, especially in the low gloss degrees that are so much in demand at present, it ensures evenly matt surfaces. In short:Aduro Vento is a real all-rounder, a practical partner that will take the hearts of carpenters and joiners by storm!
ADLER – paint runs through our veins
With 620 employees, ADLER is Austria's leading manufacturer of varnishes, paints and wood preservatives. Founded in 1934 by Johann Berghofer, the family business is now managed in its third generation by Andrea Berghofer. 18,000 tonnes of paint leave the Schwaz plant every year and go to customers in more than 25 countries worldwide. ADLER has sales companies in Germany, Italy, Poland, the Netherlands, Switzerland, the Czech Republic, and Slovakia; the only production site is the ADLER-Werk Lackfabrik in Schwaz / Tyrol (A). ADLER is one of the first companies in its industry to be 100% climate-neutral since 2018. ADLER has been able to reduce its carbon footprint to a minimum through a wide range of measures. ADLER offsets any unavoidable residual emissions through the purchase of recognised climate protection certificates, thereby helping to finance new climate protection projects.