Legno-Holzbodenseife
Natur
/

1 l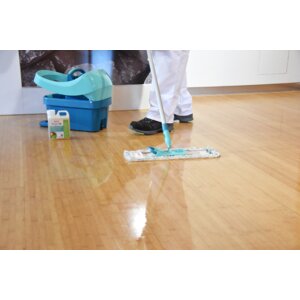 Article number:703100021011
Application method:
Premium soap for regular cleaning and maintenance. The floor iscleaned, maintained and refined in one step. High cleaning powerwith a neutral pH-value. ADLER Legno-Holzbodenseife leaves a silkmattprotecting film. Antistatic.
Basis of the system
Special features
Hazard warnings
EUH208

Contains (name of sensitising substance). May produce an allergic reaction.

EUH210

Safety data sheet available on request.
Area of application
Wooden floors and parquet treated with oil, wax and leach, as wellas cork and laminate.