Water-thinnable rust primer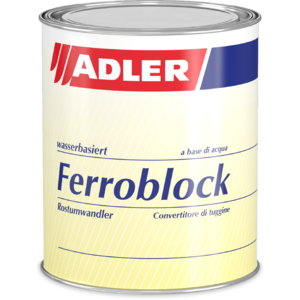 Water-thinnable rust primer
Article number:4110811
Application method:
Water-thinnable rust primer for pre-treatment and rust stabili-sation for secure and effective corrosion protection.

It can be recoated easily on water-thinnable and solvent-based coats.

Basis of the system
Special features
Corrosion protection
UV resistance
Low-odour
Recoatable with water and solvent-based wood paints
good weather resistance
Hazard warnings
Attention!

H226

Flammable liquid and vapour

P102

Keep out of reach of children.

P210

Keep away from heat, hot surfaces, sparks, open flames and other ignition sources. No smoking.

P233

Keep container tightly closed.

P240

Ground and bond container and receiving equipment.

P241

Use explosion-proof [electrical/ventilating/lighting/…] equipment.

P242

Use non-sparking tools.

P243

Take action to prevent static discharges.

P280

Wear protective gloves/protective clothing/eye protection/face protection.

P501

Dispose of contents/container to ...
Area of application
Residual rust on iron and steel