Aqua-Sec CFB G05
1K und 2K verarbeitbar!
/

4 kg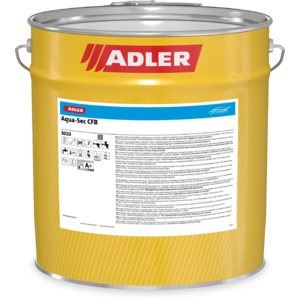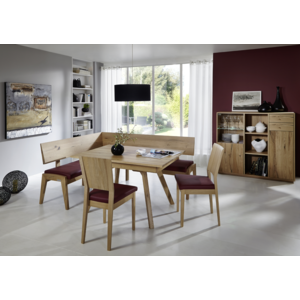 Article number:3029004
Application method:
Water-thinnable clear varnish for wood with a very quick drying on a polyurethane-acrylic copolymer dispersion basis, which can optionally be used as a single-component or, after addition of the hardener, as a double-component varnish; excellent resistance to creams and fats (CFB), excellent resistance to chemical and mechanical influences. Good light-fastness, excellent anti-blocking properties, excellent transparency and good intensification; good body.
Basis of the system
Special features
A+ Emission of volatile pollutants
Quick drying
High light resistance
Hazard warnings
EUH208

Contains . May produce an allergic reaction.

EUH210

Safety data sheet available on request.
Area of application
For the industrial varnishing of open-pore and closed-pore varnished furniture and interior outfittings (except working surfaces).
Application Area III – IV in accordance with ÖNORM A-1610-12) e.g. furnishings for living-rooms and bedrooms etc.; double-component application (Application Areas II - IV in accordance with ÖNORM A 1610-12, e.g. furnishings for kitchens, bathrooms.
For varnishing, when a very quick stackability is wished.
Very well suited for the varnishing of chairs and other standing furniture or for items where outstanding cream and fat resistance is required. For hardly inflammable and hardly combustible furnishings.
Mix
100 parts Aqua-Sec CFB G05

7 parts hardener

pot life:4 hours
| Description | Size | Type of file | |
| --- | --- | --- | --- |
Standards
French ordinance DEVL1104875A
marking of construction coating products for their emission of volatile pollutants: A+