Aqua-Intense GL
2K Verarbeitung
/

4.5 kg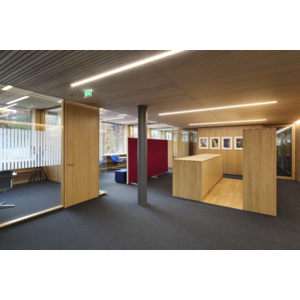 Article number:3001605
Application method:
Water-thinnable, two-component primer based on a special polyacrylate dispersion. Excellent transparencyand enhancement of the natural grain, high build and sealing property against colouring and water solublewood extractives, as for example oak.
Basis of the system
Special features
Hazard warnings
EUH208

Contains . May produce an allergic reaction.

EUH210

Safety data sheet available on request.
Area of application
two-component primer for varnishing of furniture, interior fixtures if intensified and transparent surfaces and water-based varnishes are required.
For oak to avoid discolorations caused by water soluble wood extractives if a water-based coatingis required, specially for not-stained and bright stained surfaces.
For hardly inflammable and hardly combustible furnishings
Mix
100 parts Aqua-Intense GL

6 parts hardener

pot life:8 hours