Aviva Tirosilc-Color W20
Basis zum Tönen
/

1 l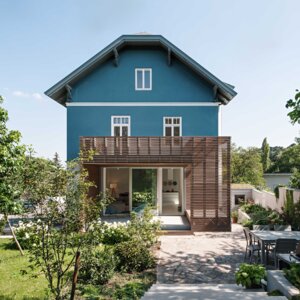 Article number:408600002011
Application method:
Universal facade paint with preventive film protection againstalgae and fungus

Easy to process, water-based, dirt-repellentfacade paint with a preventive film protection against algae and fungus basedon special hybrid binding agent technology with a pronounced mineral character.The product is characterised by a high level of water vapour permeability (sdvalue), good level of water-proofness with increased protection against drivingrain (w value). It is highly weather-resistant and maintains the colour shadeexcellently with a wide variety of colour shades.
Basis of the system
Special features
Ready for use
UV resistance
Low-odour
Stain-resistant
Excellent weather resistance
Can be tinted
Hazard warnings
Attention!

EUH208

Contains (name of sensitising substance). May produce an allergic reaction.

H317

May cause an allergic skin reaction

H412

Harmful to aquatic life with long lasting effects

P102

Keep out of reach of children.

P261

Avoid breathing dust/fume/gas/mist/vapours/spray.

P272

Contaminated work clothing should not be allowed out of the workplace.

P273

Avoid release to the environment.

P280

Wear protective gloves/protective clothing/eye protection/face protection.

P501

Dispose of contents/container to ...
Area of application
High-class facade coating for


mineral substrates,
adhesive old coats, old building fabrics,
Rough, spray and resin plasters
Optimum thermal insulation (WDVS)


Not suitable for horizontal surfaces exposed to water!