Self-healing paint technology by ADLER: "Something like this probably happens every 10 years"
The Austrian paint manufacturer ADLER has introduced a revolutionary technology at the Fensterbau Frontale exhibition in Nuremberg: The innovation, which was developed in the in-house research laboratory, is termed by the company as "SH-Technology". This technology helps prevent consequential damages to surface damages. Hence SH stands for "selbstheilend" (self-healing): Damages (for example, due to hail) are sealed and there will be no peeling, blistering or occurrence of tannic acid. In an interview, Dr. Albert Rössler, Head of Research & Development at ADLER, explains how the technology works.
19 Apr 2016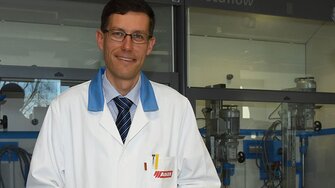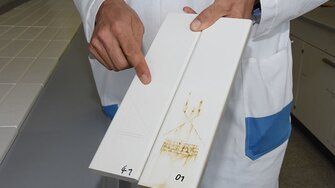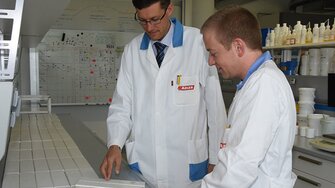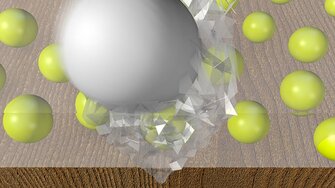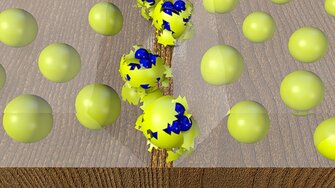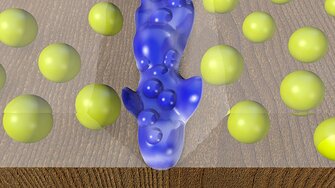 Dr. Rössler, how was the SH-technology developed?
The basic technology that enables this self-healing mechanism is based on tiny all-rounders, namely the microcapsules. This opens for us the smart way; special ingredients aimed at being released in the paint at the desired time. We have been researching on this for several years. Our research started with a government-sponsored project where ADLER cooperated with the Fraunhofer Institute IFAM in Bremen. We even patented the results together.
Of course, there are capsules, but there is also paint. The capsules must, so to speak, survive the rigours of the painting process, remain stable in the paint layer for years, work on different woods and withstand sustained weathering. We undertook thousands of field trials until we reached where we are today.
There would have probably been a setback or two, right?
Of course! For such fundamental research, setbacks are inevitable, so it's not customary for companies to carry out this research on their own. But ADLER is a family business that can make such decisions. The management believed in the project and we had many people on the team who implemented it with passion. This involved a big interdisciplinary team which, whenever required, always worked flexibly over the years. There have been master theses on the subject, and we have collaborated with universities. In the end, the effort was worthwhile.

And how does the SH-Technology work exactly?
These are microcapsules, which are contained in the paint. Imagine a water-filled balloon. If the surface is damaged by hail or the like, the capsules break. The content that incidentally largely consists of renewable raw materials, comes out and seals the damage. Thus there are no consequential damages: no leakage of wood ingredients, no peeling, no blistering.
You can imagine it, a bit like a wound that heals properly, instead of getting inflamed.
Interesting, but "self-healing surfaces" are not unheard of. What is unique about the SH-Technology of ADLER?
Until now, such a thing existed to a certain extent in the field of corrosion protection and for plastics. ADLER has brought the self-healing to woods and put it into practice. Our main theme is the material 'wood' and now we have succeeded in making the sustainable wood window more durable and long lasting and thus to have a competitive edge over plastic, for example. We are very proud of it.
Long lasting and durable - doesn't that mean that you end up selling less paint?
Also, sustainability is one of the company's guiding principles and a very important one at ADLER.
There is already a specific product with SH-Technology?
Yes, the interesting thing is, of course, the step from research to market viability: What is the raw material situation? Can we produce that? Only then does it become a real innovation. We already have a pigmented, opaque intermediate coat with which we would like to enter the market very sensibly and selectively.
Will it be useful only for this one product or how does the future look like?
No, SH-Technology is clearly a basic technique. Something like this probably happens every 10 years, and we shall build on it in the future. The next steps are a colourless window system and related products also for wooden façades.
We shall manufacture these products in the currently emerging water-based paint factory, according to the latest modular manufacturing method. Process innovation and product innovation go hand in hand, that substantiates ADLER's status as an innovation leader.
Dr. Rössler, we thank you for the interview.
To the video: SH-Technology - the first self-healing window coating