Lignovit 3in1 from ADLER: The efficient wood protection all-rounder
A product that can do everything: Sustainable protection for wood in outdoor areas. A noble surface in any desired shade. Simple, fast and efficient in its processing. Quick to apply, long shelf life. Suitable for all common coating processes. The new Lignovit 3in1-Lasur from ADLER, the Austrian wood protection expert, can do all this and much more.
21 Jan 2021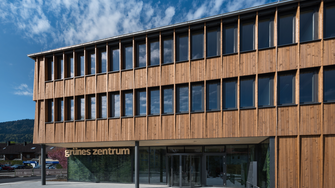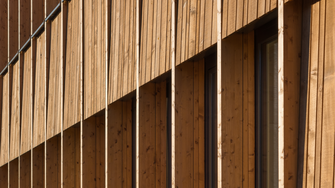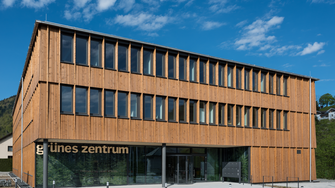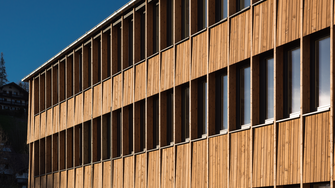 Because the new, water-based glaze is an impregnation, primer and top coat all in one. As an impregnation, it protects the wood against all wood pests from insects to fungi. As a primer, it evens out irregularities in the wood and ensures reliable adhesion. As a top coat, it gives the wood an even, matt look. Professional users in Austria, Germany and Italy thus have an approved wood protection product at their disposal that guarantees simple application, long-lasting protection and a high-quality look. And best of all: the glaze is not only available in the most popular wood shades from Kiefer (pine) to Palisander (rosewood), it can also be tinted in any other colour using the ADLER Mix system.
Efficient and permanently beautiful
Especially when it comes to coating large areas, efficiency and reliability in application are in demand. ADLER Lignovit 3in1-Lasur also performs well in this category. The water-based coating can be applied in all common application methods – brushing and rolling, with a Vacumat or coating machine. Two coats are sufficient for an optimal result – due to the short drying time of 3-4 hours, this can easily be done in a single working day. The result: High-quality wood protection in a natural, matt look and uniform colouring. Due to the excellent water and UV protection and the long durability, the surface loses none of its beauty even after many years. Where uncoated wood façades soon become unattractively stained and grey irregularly, Lignovit 3in1-Lasur leaves the wood looking like freshly painted even after many years.
ADLER – paint runs through our veins
With 620 employees, ADLER is Austria's leading manufacturer of varnishes, paints and wood preservatives. Founded in 1934 by Johann Berghofer, the family business is now managed in its third generation by Andrea Berghofer. 18,000 tonnes of paint leave the Schwaz plant every year and go to customers in more than 25 countries worldwide. ADLER has sales companies in Germany, Italy, Poland, the Netherlands, Switzerland, the Czech Republic, and Slovakia; the only production site is the ADLER-Werk Lackfabrik in Schwaz / Tyrol (A). ADLER is the first company in its industry to be 100% climate-neutral since 2018.