Bright joy for purists: Aduro Isofin from ADLER
Naturalness is the new beauty. We like it pure. Unadulterated. Authentic. Also when it comes to living. On the furnishing stage, wood is the star in demand: pure beauty in its purest form. With the new Aduro Isofin brightening varnish, ADLER underlines this natural beauty - and preserves it in the long term!
10 Aug 2020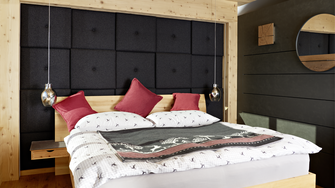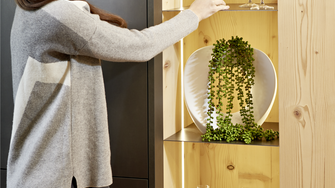 Strong character
For the perfect "nude look", stars also reach for the bag of tricks. They highlight their natural beauty with a few simple tricks. ADLER does this for wood. Because wood is also most beautiful in its natural look. But without coating it loses its advantages quickly. Exposure to light makes it darker, dirt sticks to the unprotected surface and mechanical or chemical influences cause damage. To prevent this from happening, ADLER experts have developed Aduro Isofin: the new clear coat has a brightening effect and thus maintains the raw, natural character of fresh wood. The surface looks as if untreated, but is optimally protected against chemical and mechanical influences.
Distinguished
Aduro Isofin is particularly suitable for light species of wood such as spruce, maple or oak. Even old wood is shown to its best advantage when coated with the two-component PUR varnish. The brightening varnish provides an elegant pore pattern and a distinguished matt effect. With an optimum amount of light protection agents, it prevents yellowing and darkening in the long term. In addition, the "purist" from the ADLER laboratory, like the entire ADLER range, is particularly easy and pleasant to use. It can be applied varnish on varnish and dries quickly. Just two hours after priming, intermediate grinding and top coat can be applied. With Aduro Isofin, joiners and their customers will be delighted!
ADLER – paint runs through our veins
With 620 employees, ADLER is Austria's leading manufacturer of varnishes, paints and wood preservatives. Founded in 1934 by Johann Berghofer, the family business is now managed in its third generation by Andrea Berghofer. 18,000 tonnes of paint leave the Schwaz plant every year and go to customers in more than 25 countries worldwide. ADLER has sales companies in Germany, Italy, Poland, the Netherlands, Switzerland, the Czech Republic, and Slovakia; the only production site is the ADLER-Werk Lackfabrik in Schwaz / Tyrol (A). ADLER is the first company in its industry to be 100% climate-neutral since 2018.