Better paints and varnishes for a better future: ADLER at SICAM
Things are getting better! The sense of excitement and anticipation is huge: finally being able to meet customers in person again, finally being able to present the latest developments to a live audience, finally being able to put samples directly into our customers' hands rather than holding them up to the camera.
9 Aug 2021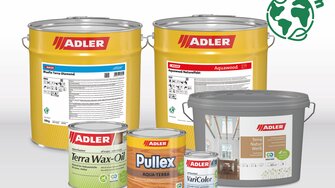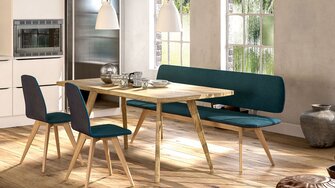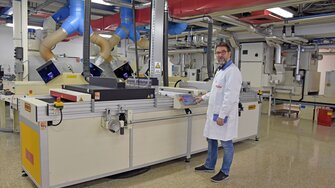 We're all looking forward to SICAM, the furniture industry's premier specialist trade fair, which will be going ahead as a physical event in October in Pordenone, Italy, after many months of hoping and waiting. If the difficult times of the pandemic have taught us one thing, it is that we need to do a lot of things better if we want things to get better. That's why the idea of "Doing things better" – or perhaps "Doing things greener" – will be a common theme running through ADLER's presence at the trade fair. Austria's leading manufacturer of paints and varnishes will be demonstrating a better way when it comes to the use of paints and varnishes: better for the environment, better for manufacturers and better for consumers!
Better for the environment
Protecting the environment and sustainability have always been a top priority for ADLER. With their new "green" range, the company is now going a step further: all of our "green" products undergo objective testing and certification according to three categories: environment, health & safety and lifespan. This means that users can be absolutely sure that they are working with a product that is especially environmentally friendly and are therefore reducing their carbon footprint. ADLER's lighthouse product is their new furniture varnish Bluefin Terra-Diamond, which is made from more than 85 percent natural raw materials!
Better for manufacturers
Furniture manufacturers can enjoy a number of benefits when they change over to sustainable coating systems: they create pleasanter working conditions for their employees, they will notice a significant reduction in costs and they can position themselves in a better way in the market. Innovative coating methods such as Excimer technology offer some exciting options in this context. ADLER will also be presenting this amazing opportunity for the future on their exhibition stand.
Better for consumers
Both Excimer technology and ADLER's standard range of water-based coatings allow users to create exceptionally matt surfaces with special properties – something that is currently very much in demand with customers: furniture coated with ADLER's top-notch products can boast a number of impressive qualities, such as surfaces with the capacity to self-regenerate, a "soft-touch" feel or a special anti-fingerprint finish. And the products are available in either a range of on-trend colours or in an incredibly natural look.
Better come and see us
To give us more space to show you the outlook for a better future in paints and varnishes, ADLER have doubled the size of their exhibition stand this year and, for the first time, we will be in Hall 1. To make sure that you don't miss out on this important event, we recommend that you register for free entry on www.exposicam.it as soon as possible, and we look forward to seeing you on the ADLER stand A30/B31 between 12 – 15 October 2021!
ADLER – paint runs through our veins
With 630 employees, ADLER is Austria's leading manufacturer of varnishes, paints and wood preservatives. Founded in 1934 by Johann Berghofer, this family business is now managed by a member of the third generation, Andrea Berghofer. Every year, 21,000 tonnes of paint leave the Schwaz plant and are delivered to customers in more than 30 countries worldwide. ADLER has sales subsidiaries in Germany, Italy, Poland, the Netherlands, Switzerland, the Czech Republic and Slovakia; their sole production site is the ADLER-Werk Lackfabrik in Schwaz, Tyrol (Austria). ADLER was one of the first companies in its sector to be 100% climate-neutral (since 2018). The company has been able to reduce its carbon footprint to a minimum through a wide range of measures. ADLER offsets any unavoidable residual emissions through the purchase of recognised climate protection certificates, thereby helping to finance new climate protection projects.