Aduro Vitea from ADLER: Natural look, reliable protection
Natural, authentic, genuine – this is the furnishing trend of the here and now. Our everyday life may be digital and mechanised, but in your own home nothing beats natural feel-good materials like wood. The ecological material feels pleasant, has life and character and ensures a friendly indoor climate.
20 Jul 2018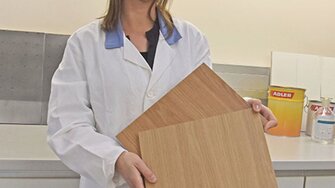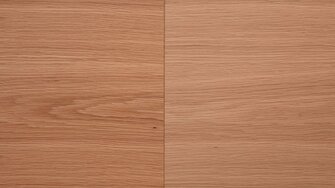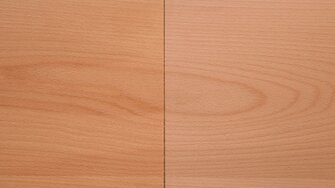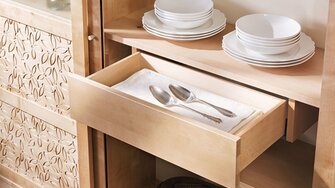 Wood surfaces which look as if they are untreated are particularly sought-after – as though they are fresh from the forest. Until now woodworkers have had to make a choice: natural surface design or stable protection? The warm feel of oiled surfaces or the durability of a furniture varnish? The development professionals at ADLER, Austria's leading paint manufacturer, have now succeeded in developing a furniture varnish that combines everything. The new Aduro Vitea creates a natural look while guaranteeing reliable protection.
EFFECTIVE AGAINST SCRATCHES AND STAINS
The 2-component PUR varnish has a very high chemical and mechanical durability, even heavily stressed surfaces retain their unblemished surface. The varnish not only preserves the natural character of the wood optically – the piece of furniture also has an uncoated appearance: every groove in the grain and every pore is markedly preserved. "The new Aduro Vitea has the same high durability as our tried and tested PUR-Antiscratch HQ, furniture varnish, has in addition a very pleasant feel and produces an extremely matt, natural visual effect," says ADLER development manager Franz Thummer, whose team has developed the new all-rounder.
SOFT TO THE TOUCH AND EASY ON THE EYE
Oils and waxes, but also conventional PUR varnishes always ensure grain accentuation of the wood. They enhance its colour shade and emphasise its grain – but this effect is not always desired. That's why the development team at ADLER has equipped the new Aduro Vitea with a special combination of binding agents, which accentuate the grain only minimally. "This natural, original appearance is currently very trendy, especially for light hardwoods such as beech or oak, which is highly sought-after in the furniture sector," explains Thummer. "Thanks to excellent light protection, Aduro Vitea also prevents discoloration due to UV rays and preserves the beauty of these woods." Naturalness and durability: With the new Aduro Vitea, this is no longer a contradiction, but the ideal combination for modern living!