ADLER Pigmolux: the new definition of efficiency
Fast, efficient and reliable application; highly resistant to mechanical and chemical stress; superior surface quality with a wide range of design options: there are countless requirements when coating interior doors.
7 Oct 2021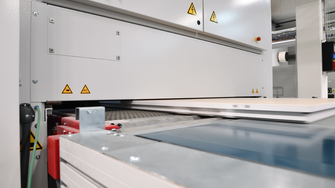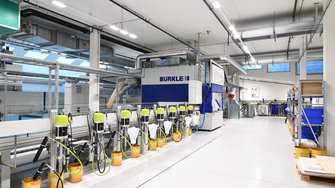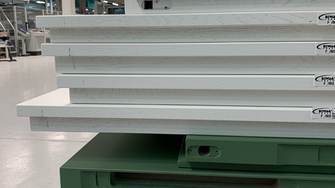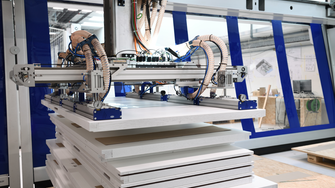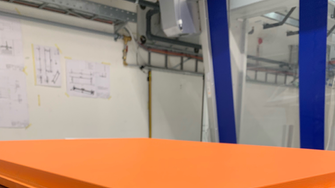 ADLER's innovative Pigmolux UV paint system meets even the highest of standards: a perfectly balanced coating structure, ideally suited to industrial application processes, that will deliver top quality results.
Speed wins
Time is money – this is especially true when it comes to industrial manufacturing. ADLER's Pigmolux coating system helps users to keep their costs permanently low. The speed of drying makes it possible to stack coated items after only a short time and move on to further steps in processing. The resulting surface is exceptionally robust after only a very short time, thereby avoiding damage during processing, transport and assembly. And its high level of reactivity means that the application of the UV paint consumes very little energy. One company that really appreciates the quality of the ADLER Pigmolux system is RIWAG Türen AG in Arth (Switzerland). In 2019 RIWAG expanded their surface technology division through the addition of a new, fully automatic Bürkle spray painting system, which is making use of ADLER coatings. "Pigmolux is the perfect product for us as industrial users because it enables us to carry out our manufacturing process very efficiently and without any complications," says RIWAG Managing Director and co-owner Dino Rickenbach. The Pigmolux system has been perfectly tailored to the high-tech painting equipment: "We are very impressed by the consistently high quality of the surfaces produced with our new spray painting system; the reject rate is practically zero," Rickenbach emphasises.
Perfect finish
This also brings benefits for RIWAG's customers: delivery times have been shortened and they love the sophisticated look and feel of the resulting surfaces, which are also highly resistant to everyday wear and tear. A further plus point: the wide range of design options. "Pigmolux allows us to realise all RAL and NCS colours, which means that we can also fulfil individual customer requests," Rickenbach explains. In addition to this, the Pigmolux system also makes it possible to create a wide range of different structural effects and degrees of gloss, with a perfect finish.
All options covered
There are many different ways of designing an interior door, and there are just as many different production techniques used by manufacturers: paints and varnishes can be applied by means of spray painting, roll coating or curtain-coating; hanging or lying flat; with or without UV curing; manually or in a fully automated process. For each of these scenarios, ADLER offers a coating system that has been perfectly tailored to the equipment in question, delivering the highest quality and the greatest possible variety in terms of design options. As well as paints and varnishes, the ADLER range also includes stains and oils, and their tried-and-tested Protor front door system provides excellent protection to surfaces that are exposed to weathering. And we also offer personal consultations and competent technical service, delivered by our ADLER experts!
ADLER – paint runs through our veins
With 630 employees, ADLER is Austria's leading manufacturer of varnishes, paints and wood preservatives. Founded in 1934 by Johann Berghofer, this family business is now managed by a member of the third generation, Andrea Berghofer. Every year, 21,000 tonnes of paint leave the Schwaz plant and are delivered to customers in more than 30 countries worldwide. ADLER has sales subsidiaries in Germany, Italy, Poland, the Netherlands, Switzerland, the Czech Republic and Slovakia; their sole production site is the ADLER-Werk Lackfabrik in Schwaz, Tyrol (Austria). ADLER was one of the first companies in its sector to be 100% climate-neutral (since 2018). The company has been able to reduce its carbon footprint to a minimum through a wide range of measures. ADLER offsets any unavoidable residual emissions through the purchase of recognised climate protection certificates, thereby helping to finance new climate protection projects.