The furnishing and home trends in 2017 – Back to nature
Which materials will set the tone in 2017? Which colours are in demand? And which lifestyle trends will influence furniture design? We took a close look at the year's trends at IMM in Cologne
7 Feb 2017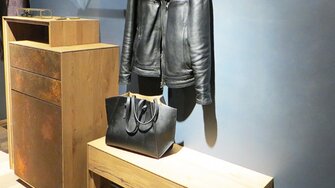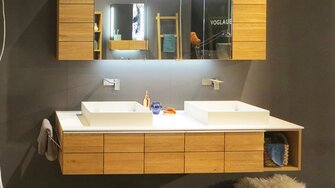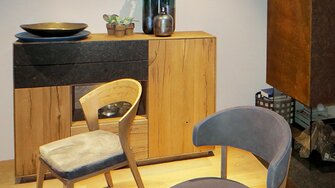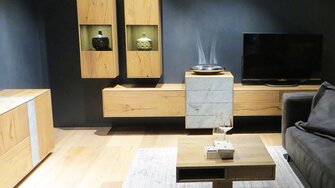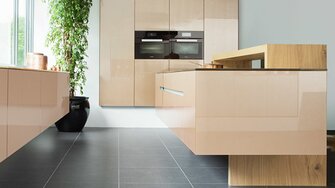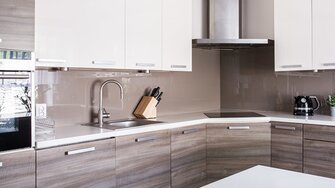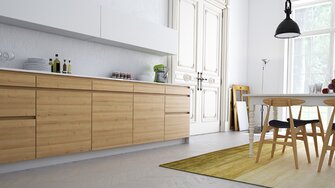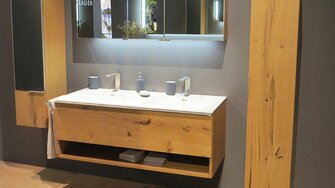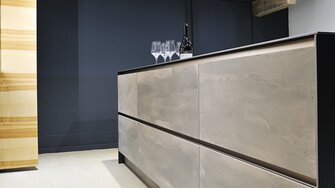 Sustainability and authenticity characterise 2017. Anything that is based on natural materials, that sets itself apart by means of individual workmanship, reflects an ecological lifestyle and creates a warm atmosphere is in demand. Stability, naturalness and deceleration have taken their place in our homes. These themes have manifested themselves as a reduced and conscious lifestyle.
FASHION MATERIALS
Natural materials dominate. There is more call for wood than ever. Oak and walnut are enjoying great popularity and ensure a warm indoor atmosphere due to their looks and natural quality. Porous timbers such as oak or ash are sometimes brushed, blasted or textured, in some cases the pores are limed. Stone too is experiencing an upturn as a design element
FASHION SURFACES
The relationship to nature also comes into effect here: in terms of gloss level, deep matt or natural matt are predominantly used. A totally natural look and feel is called for. Glass elements also continue to be used, which are painted on the back (satined or smooth glass). Very much on the up is stone combined with dull finish paint and wood. As has been the case in previous years, the surfaces are often jazzed up with effects. Worth a mention here are the concrete effect, iron effect/ rust effect, metal effects and occasionally also pearlescent effects. In the decor area, copper and brass elements can still be seen, or also ceramics.
FASHION COLOURS
FASHION COLOURThe colours in the 2017 furnishing trends are going back again and are becoming more elegant. White and off white continue to dominate in one's own home. Alongside these, many shades from light grey to black can be seen. Combined with grey and black, shades of blue and coffee dominate and are popular in various versions from brilliant blue to azure blue. Bright shades of yellow and orange are partly still with us this year.
FASHION SHAPES
Discreet, purist shapes define the design of new furniture. In the selection of furniture, we often find discreet and linear shapes. Combined with wood, this looks timeless and modern.
Newsletter Sign up
With the ADLER Newsletter you are always well informed. You will receive useful information and news from our company at regular intervals.
Sign up here for our Newsletter