Sustainable, ecological and social: ADLER celebrates with the UN Global Compact
The UN Global Compact is a worldwide network of some 12,000 companies that are committed to actively contributing to a sustainable, ecological and social future. Since 2017, ADLER has also been part of this initiative, which was in the global spotlight on United Nations Day on October 24.
23 Oct 2020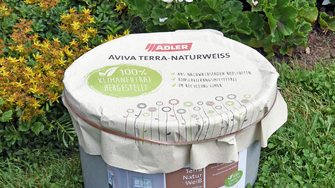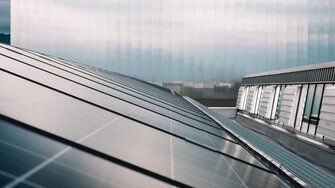 Sustainable values
"Sustainability is a very broad term with many partial aspects. This makes it all the more important that institutions and companies around the world agree on a common denominator and pull together – the Global Compact fulfils this function," explains Dr. Albert Rössler, Managing Director of Research & Development at ADLER. He played a leading role in the development of the sustainability strategy of Austria's leading paint manufacturer, which is based on the "Sustainable Development Goals" (SDG) of the Global Compact. These sustainability goals include not only ecological, but also social and economic aspects: Education and health are as much a part of them as responsible consumption or innovation. "Sustainability is not only about environmental and climate protection, but more generally about creating lasting values with responsibility for the earth and its inhabitants," emphasises Rössler. Ecological footprint The topics and projects that ADLER deals with in the area of sustainability are correspondingly diverse. Thus, more and more products in ADLER's range – from the premium wall paint Aviva Terra-Naturweiß to the window coating Aquawood Natureffekt – are manufactured with a high proportion of renewable raw materials. This is accompanied by the important topic of energy efficiency: "At ADLER, it is not only important to us to produce with the smallest possible ecological footprint. We also want to support our customers with innovative products that enable efficient production processes," says Rössler.  
Corporate responsibility
But sustainability at ADLER goes much further: partnerships with schools and universities create added social value, as do the numerous social projects that ADLER supports in Tyrol. With its long-term commitment to the company's headquarters in Schwaz as its only production site, ADLER is an important factor for sustainable economic development in the region. And with high standards of training and further education, health and safety, the company guarantees high-quality and crisis-proof jobs for the ADLER team. "As a family business, we have always been used to taking responsibility: for our employees, for our region and for the environment," explains Managing Director Andrea Berghofer. "We are therefore proud to be part of the UN Global Compact's worldwide network and to support its goals for a sustainable future."
ADLER – paint runs through our veins
With 620 employees, ADLER is Austria's leading manufacturer of varnishes, paints and wood preservatives. Founded in 1934 by Johann Berghofer, the family business is now managed in its third generation by Andrea Berghofer. 18,000 tonnes of paint leave the Schwaz plant every year and go to customers in more than 25 countries worldwide. ADLER has sales companies in Germany, Italy, Poland, the Netherlands, Switzerland, the Czech Republic, and Slovakia; the only production site is the ADLER-Werk Lackfabrik in Schwaz / Tyrol (A). ADLER is one of the first companies in its industry to be 100% climate-neutral since 2018. ADLER has been able to reduce its carbon footprint to a minimum through a wide range of measures. ADLER offsets any unavoidable residual emissions through the purchase of recognised climate protection certificates, thereby helping to finance new climate protection projects.