Sustainability is part of our corporate DNA
For almost two years, Austria's leading paint manufacturer ADLER has been one of the first companies in its industry to be 100% climate-neutral. Time for a mid-term review! What was the response to this step? What sustainability measures has ADLER taken since then? And what are the plans for the future?
9 Aug 2019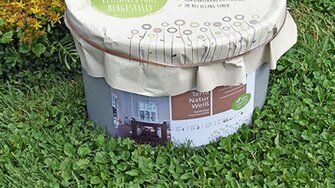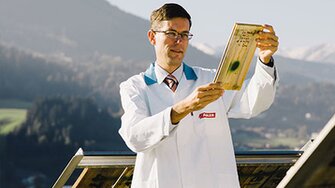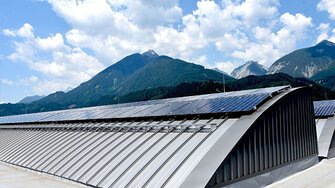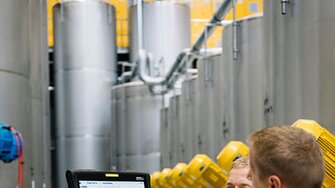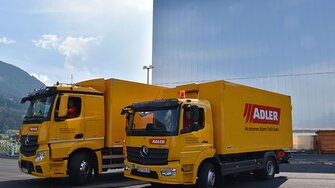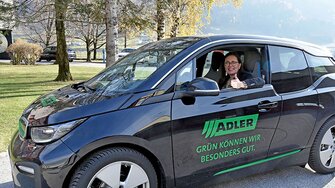 Climate-neutral company
"Environmental protection and sustainability are part of our corporate DNA," sums up ADLER Managing Director Andrea Berghofer. Whether in the responsible use of energy and resources, the avoidance of emissions and waste or research into environmentally friendly products: Ecological thinking and acting has always been a high priority at the Tyrolean paint factory. Therefore, it was a logical step to make ADLER's work 100% climate-neutral – and the response was positive all round: "Whether from customers or suppliers, from the media or also from our employees: We have received a lot of positive feedback on this step from all sides," tells a delighted Claudia M. Berghofer, Head of ADLER Corporate Communications.
Environmentally friendly products
But climate neutrality is only one of many building blocks: "Sustainability is a central part of ADLER's corporate strategy, which is noticeable in all areas of our operations," emphasises Andrea Berghofer. Research & development at ADLER is particularly concerned with this topic. "Renewable and recyclable raw materials are a key to the development of sustainable products," explains head of division Dr. Albert Rössler. A milestone was the certification of several ADLER products according to the "Cradle to Cradle". recycling principle. Sustainable production processes, the use of renewable raw materials and recyclability are the most important criteria for this certificate, which was awarded to the Varicolor universal do-it-yourself paint and the ecological wall paint Aviva Terra-Naturweiß And the Austrian ecolabel also adorns numerous ADLER products – as of late also the transparent wood finish for indoor use Lignovit Interior UV 100.
Energy-saving production
These products are manufactured in particularly environmentally friendly and energy-efficient processes: "In our recently opened water-based paint factory, we work with an innovative modular production method that saves around 30% energy," explains production manager DI Romed Staggl. "Despite increasing production volumes, we want to keep energy consumption as low as possible in the future and at the same time work to further reduce our waste and emissions." ADLER obtains a portion of the energy it uses from its own photovoltaic system, which in 2018 produced almost 250,000 kW/h of clean electricity; anything beyond this is purchased exclusively as green electricity. The ADLER fleet is also as environmentally benign as possible: Two new trucks with the lowest harmful substance class have been purchased, and for some months now even an electric car has been available for shorter journeys.
Responsibility in practice
From climate neutrality to sustainable purchasing with traceable supply chains, from energy-saving lighting systems to consistent waste separation: At ADLER, many individual measures form a cohesive whole. "For us, sustainability is not just a buzzword," stresses Andrea Berghofer. "For us, sustainability means assuming responsibility – for our planet, for the environment, for people. And we do it with complete conviction."