ADLER IS INVESTING 7.5 MILLION EUROS!
Austria's leading manufacturer of varnishes, paints and wood preservatives, the ADLER-Werk Lackfabrik in Schwaz/Tyrol, is not letting the economic downturn take the wind out of its sails, but is instead using the stiff breeze for audacious flights of fancy - the family-owned company will be investing a staggering 7.5 million euros in 2021. In addition to the focus on digitalisation, there will be money invested in climate protection and energy-saving measures, a new filling plant for disinfectants, future technology and an expansion of ADLER's service centres.
17 Nov 2020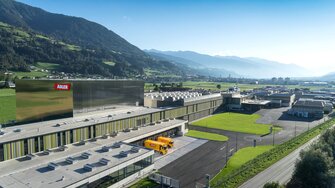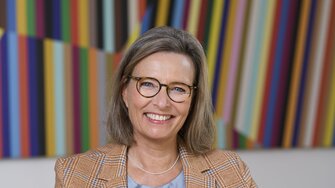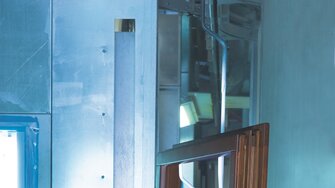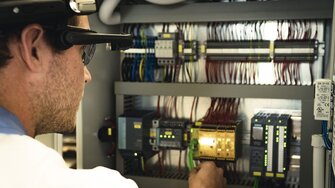 Family tradition
"Particularly in challenging times, it's important not to remain in a state of shock, but to take action and actively shape the future," insists ADLER Managing Director Andrea Berghofer. One look at her eventful family history and the resulting history of the company is enough to see confirmation of this courageous strategy in the past: during the Second World War, her grandmother Hermine Berghofer bought a car for the up-and-coming paint business. Shortly after returning home from the front, the company founder Johann Berghofer was already planning a new production building just outside Schwaz. And while others were postponing investments in the face of the oil crisis, his son, Günther Berghofer, decided to build Europe's most modern paint factory on a greenfield site on the outskirts of Schwaz. True to the motto: "Never let a good crisis go to waste!"
Innovative, not inactive
True to this principle, the traditional company has also responded quickly to the coronavirus situation and made an important contribution to pandemic control by producing disinfectants at short notice. The company will now be building its own filling plant in the coming year for this new production line. In general, the Tyrolean paint factory is working on innovative products that meet the most advanced criteria and are manufactured on state-of-the-art environmentally friendly equipment - always in keeping with its strategic field of action, sustainability. This is why ADLER is continuing to invest in climate protection and energy-saving measures - improvements in the heating and ventilation sector are planned for 2021. Funds are also being made available for promising technologies such as a stacking robot and a painting robot. €2.5 million will be invested in digitisation alone. And last but not least, ADLER is also investing to expand ADLER's service centres throughout Austria, Germany and Switzerland, from which ADLER supplies the furniture and window industry, carpenters and joiners with high-quality wood coatings. "We are focusing on ACTION: NOW is the right time for ADLER to take up our best position in terms of strategy, structure and workforce, for the current and future challenges!", Andrea Berghofer is convinced.
ADLER – paint runs through our veins
With 620 employees, ADLER is Austria's leading manufacturer of varnishes, paints and wood preservatives. Founded in 1934 by Johann Berghofer, the family business is now managed in its third generation by Andrea Berghofer. 18,000 tonnes of paint leave the Schwaz plant every year and go to customers in more than 25 countries worldwide. ADLER has sales companies in Germany, Italy, Poland, the Netherlands, Switzerland, the Czech Republic, and Slovakia; the only production site is the ADLER-Werk Lackfabrik in Schwaz / Tyrol (A). ADLER is one of the first companies in its industry to be 100% climate-neutral since 2018. ADLER has been able to reduce its carbon footprint to a minimum through a wide range of measures. ADLER offsets any unavoidable residual emissions through the purchase of recognised climate protection certificates, thereby helping to finance new climate protection projects.