Everything's looking green – with ADLER at Holz-Handwerk!
We've finally been given the green light – ADLER can once gain demonstrate the fact that "Paint runs through our veins – and it's GREEN too!" at the Holz-Handwerk trade fair in Nuremberg from 12 to 15 July 2022. Because Austria's leading manufacturer of paints, varnishes, stains and window frame coatings is now focusing 100% on sustainability and will be presenting its totally green programme of coatings at this get-together for the woodworking sector: environmentally friendly water-based paints and varnishes, and a range of coatings bearing their "green" label will be at the centre of their activities on Stand 414 in Hall 10.1.
25 May 2022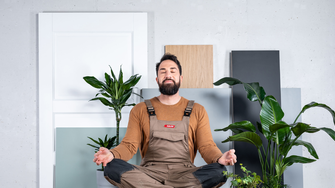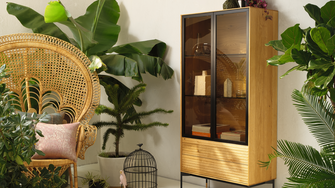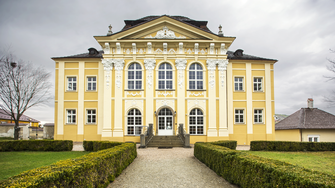 Going green ...
ADLER shows us how furniture and window manufacturers can finally get on the path to a greener future: using ADLER's sustainable coatings! Not only will they be helping to protect the environment and the climate, they will also be able to guarantee their customers a healthier atmosphere in the home. All of our "green" products undergo objective testing and certification according to three categories: environment, health & safety and lifespan. The last of these in particular is a component of sustainability that is often underestimated in its importance: high-quality coatings mean that goods can stay in use for a longer period of time. This reduces the consumption of resources and cuts down on costs and materials required for renovation work.
... is the only way ahead
And on the subject of reducing things: the changeover to water-based paints and varnishes brings further advantages to companies working with wood. As a smaller quantity of coating is required and the costs for cleaning equipment and for disposal are lower, companies using water-based coatings also save hard cash! And when it comes to durability, user-friendliness and a great look and feel, painting or varnishing with water-based coatings is in the meantime "the same but in green": thanks to innovative and high-quality coatings such as the new ADLER Bluefin Unistar or ADLER Bluefin Terra-Diamond, things are going according to plan – everything's looking green!
Simply twice as good
Incidentally... instead of having a separate stand at Fensterbau Frontale, which will be taking place at the same time, ADLER will presenting all their coatings expertise in one place this year: on the exhibition stand at Holz-Handwerk, visitors can look forward to seeing lots of product and technology highlights for the windows and construction sector, such as our ADLER Histo-System, developed specially for the renovation of casement windows and coupled windows – after all, you can't get any greener than renovating old building stock to make it usable for longer! And you won't find a product that is more flexible than the new ADLER Aqua-Hardener PRO. If you think we're giving ADLER a bit too much praise, you had better come and see for yourself – from 12 - 15 July in Hall 10.1 | Stand 10.1-414 at the Holz-Handwerk trade fair in Nuremberg!